DSTC Training Facilities
DSTC is located within the premises of Deng Ltd. At house No. C12/15, South East Alajo, Accra. – The training facility consists of a 50m2 training room, in which the theoretical training takes place. It has a seating capacity for 16 students, with adjoining kitchen and washroom.- The training room is equipped with projector, computers, calculators and samples of solar components.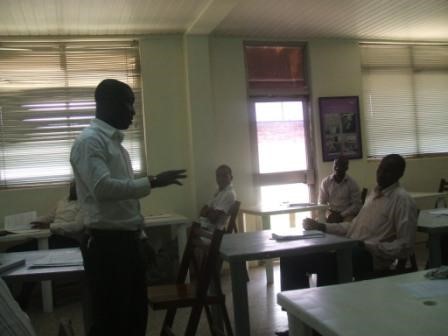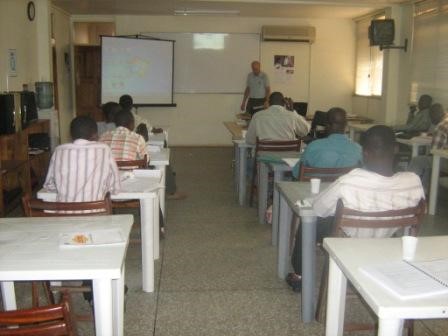 Adjoining the training room is a big hall of 400m2 where training boards are being erected for practical installation lessons which involves various types of solar systems. All solar components such as modules, batteries, regulators, inverters as well as tools and testing instruments are made available to the students during the courses. During the practical training the students are provided with safety equipment and given lessons in safety precautions.
On the outside compound lawn the students can carry out further practical training; the Deng canteen has been designed for on/off training installations. A number of Demo units are also available for the students to study. These include street lights, Solar Fans, and a Solar Water Pump.
The DSTC Training Centre is managed by its Director assisted by a Secretary.
The International Master trainer and Technical Advisor has trained 3 local trainers to conduct training in Stand Alone Solar Power Systems; he visit the Centre on a regular basis in particular in connection with the introduction of new training courses; he has also trained 2 local trainers in conducting solar pumps courses.- The Local trainers are conducting all training and are readily available for all courses.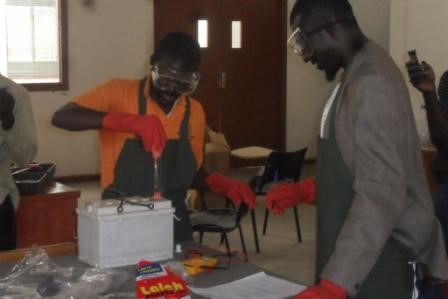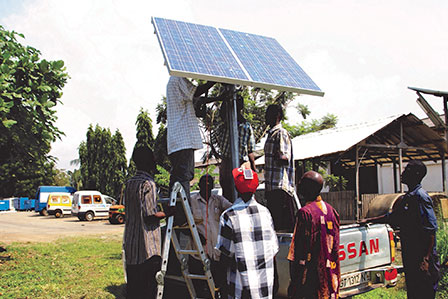 Providing the right atmosphere for learning is seen by the management of the DSTC as an essential need for students and participants concentration during the training course. Therefore, the training courses are structured with coffee and tea breaks as well as lunches to allow students to interact with one another and share ideas with their tutors as well.
Further, since the practical understanding of installing systems is considered essential field trips are organised where participants are taken to chosen site be it a clinic or a school to undertake an installation of a solar system.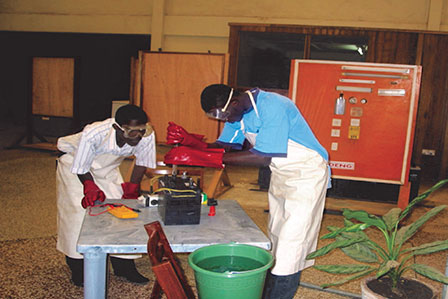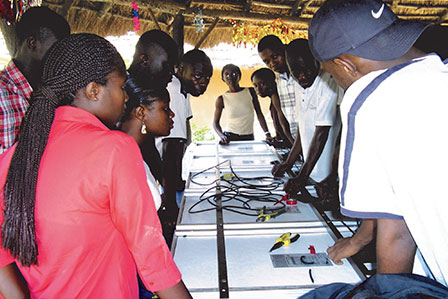 As part of the DSTC social obligation, talks on the effects and prevention of HIV/AIDS and malaria infection are offered to the participants either on the first day or on the last day of the training.
Investing in Education and Training is a pre-condition for meeting future challenges not least in providing solar electricity to deprived rural populations with out access to the grid. We wish to train more students and stakeholders not only from Ghana but from the whole of Ecowas.
In February 2007 DSTC received international Accreditation from Institute for Sustainable Power (ISPQ).
In June 2007 the company was presented with the Ashden Award for its training and development program.