Who we are?
DSTC Solar training center was established in 2009 and in technical cooperation with Global Sustainable Energy Solutions of Australia, and the department of Mechanical Engineering and Agriculture of KNUST at Kumasi, Ghana. Initial co-financing was secured from DEG Germany. Other Sponsorships have been received from The Australian High Commission in Ghana. DSTC has been established to contribute to the wider use of solar energy in West Africa in general, Ghana in particular, and thus expand the solar energy market into off grid districts. Solar lighting in the off grid districts will give equal opportunities to students to study, reduce pollution, improve health facilities, and social life. The training is available to all stakeholders within the solar industry. The sustainability of the DSTC solar training center has been ensured by the Master Trainer having trained 3 local trainers who are now capable of carrying on with the training of all Stand Alone Solar Systems and business courses operated by the company.
Know more about us
DSTC Solar Training Centre is an innovative contributor to the wider use of solar energy in West Africa, Ghana in particular. It has helped to expand the solar market in Ghana and other ECOWAS countries by providing technical training on the design, installation and maintenance of stand-alone solar systems, and on solar water pumping systems.
Since its establishment in 2009 more than 2000 participants from 3 countries have attended one or more of our 8 different training courses. Many of the students have come from educational institutions on scholarships from donors which DSTC has been involved in arranging.
Our cooperation partners include GIZ, institutions and polytechnics NGOs in the rural districts. Our emphasis is on providing solar training on Design, Installation and Maintenance of Stand Alone and Grid Connected Solar Systems.  We also provide installation of solar lighting systems for homes, schools and institutions as well as solar water pumps for irrigating farms and solar vaccine fridges to clinics in selected communities, all in the off-grid districts as we believe that equal educational and health facilities for all is essential for the development of the nation. Also the role of women in the society is most important for DSTC, we have been involved in providing solar lighting systems to the SWAPO organization in Sirigu in the Upper East Region of Ghana.
DSTC has played an important role in capacity building in the rural districts of Ghana with both technical and business training courses for rural service providers. The company is also offering consultancy services on solar projects and project implementation.
Training is carried out not only at DSTC Solar Training Center in Accra, but also in the off-grid districts in the north of Ghana where the solar products and thus the training is mostly needed. DSTC has undertaken project installation and training for many different types of solar projects including solar home systems for lights, TV and radio, solar vaccine refrigerators, solar water pumps, cell phone charging projects and special solar vaccine refrigerators for the clinics in the remote rural districts facilitation storage of vaccines, insulin and snake bite sera.
In recent time, DSTC has developed cooperation with some of the polytechnics in the Northern Regions in order to extend the training directly to technical lecturers and graduates for the benefit of the rural populations. In this regard, a training course on solar water pumping was introduced to the Bolga Polytechnic and a training course on stand-alone solar power systems – maintenance and installation was introduced to the Wa Polytechnic. Subsequently, training and installation project was organized in the bole district in collaboration with IBIS involving 14 schools and 4 clinics
Project implementation has in recent years become part of the DSTC program. This involves a close coordination with both the donors and also the beneficiaries, often an NGO with DSTC taking full responsibility.
Realizing the need for a presence in the Northern Regions of Ghana, DSTC has opened a training and information office in Tamale since January, 2014, located opposite the Gariba lodge.
In order to sustain the future operations of the DSTC Solar Training Center, we have added new training courses on grid connected solar systems and plans are far advanced to include energy efficiency. We also want to extend our training within ECOWAS. DSTC has therefore recently become affiliated to the Global Sustainable Energy Solutions (GSES), www.gses.com.au  an Australian renewable energy training company with wide training and development experience also in Africa. GSES has trained the DSTC trainers, and has been cooperating with DSTC already for more than 13 years- a cooperation which is now being expanded for the benefit of the solar industry.
Mr. Frede Bosteen
Director
---
Mr. Frede Boe Bosteen, a Dane, is the founder and chairman of DSTC Limited-Solar Training Center. It was originally a department of Deng Limited, founded by Frede Boe Bosteen in 1988. With his keen interest in developing solar energy for the benefit of the population in the off grid districts of Ghana. He decided in 2009 to separate the training center into a company of its own i.e. DSTC Limited-Solar Training Center. The emphasis of the company is on rural development in collaboration with NGO's, Polytechnics and private stakeholders. In addition to Solar Training DSTC also does consultancy, capacity building, and project implementation.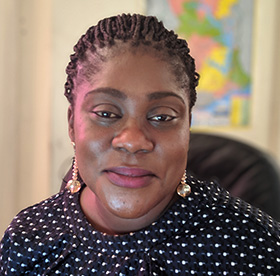 Ms. Hellena Buabeng
General Manager
---
Ms. Hellena Buabeng is a young Ghanaian enthusiastic woman with a background in Human Resource Administration and Broadcast Journalism. She joined DSTC Solar Training Centre in February 2009 as an admin assistant and is currently the General Manager. Ms. Buabeng coordinates all of the training center's operations for its effective running.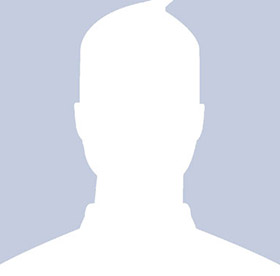 Mr. Geoff Stapleton
Consultant
---
Mr. Geoff Stapleton is an astute renewable Energy expert with a vast experience in Solar PV applications spanning from many years work in this field. He holds a Bachelor of Engineering (Electrical) from the University of NSW. In final year specialized in solar energy: solar cell design and PV application; and prepared his Final year thesis on Solar Water Pumping.
As the Master trainer of DSTC Mr. Geoff Stapleton played a major role in designing all the training manual used at the centre.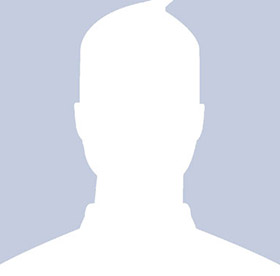 Mr. Isaac Edwin - Adjei
Senior Trainer
---
Mr. Isaac Adjei Edwin has a wide training experience in the solar sector. He is a senior lecturer at the KNUST and has been a trainer with DSTC since its inception in 2005. He has a vast experience in running all of the technical training courses and he is a force to reckon within the Solar Energy sector in general.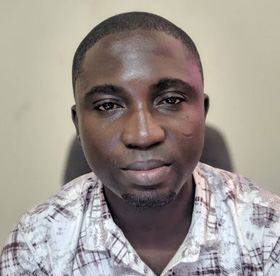 Mr. Nicholas Opoku - Kwarteng
Technical Trainer
---
Mr Nicholas Opoku Kwarteng is an expert Technician ad Trainer who has undergone various trainers of trainees' trainings in all courses offered by DSTC. His ability to interact both in the local and English languages has made him a trainer who always has the rapt attention of his class. He has carried out many training courses on his own since he joined the company 7 years ago. He is also experienced in installing solar home systems in rural regions of Ghana. He played a major role in developing the Basic Training Manual for Community Technicians under the GEDAP project.